Celine Dion Live in Manila
Date: 19th - 20th July 2018
Time:
Where: Mall of Asia Arena, , ,
Event Details
Contact: SM Ticket Outlets
Tel: -
Website: smtickets.com
Downloads: -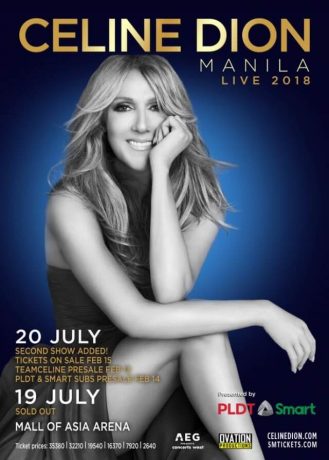 Celine Dion Live in Manila on July 19 & 20, 2018 at the Mall of Asia Arena by Ovation Productions and AEG Presents.
Ticket Prices:
P35,380 SVIP
P32,210 VIP
P19,540 Lower Box A
P16,370 Lower Box B
P7,920 Upper Box
P2,640 General Admission
Tickets now available at SM Ticket Outlets or online at smtickets.com
World-renowned singer Celine Dion has announced she will head overseas this summer with her highly anticipated LIVE 2018 Tour to perform in seven cities across the Asia-Pacific region. Scheduled to kick-off 26 June in Tokyo, the CELINE DION LIVE 2018 Tour will see Celine return to cities she hasn't performed in for ten years, including Tokyo and Macao, and cities she will perform in for the first time ever, including Singapore, Jakarta, Taipei, Manila and Bangkok.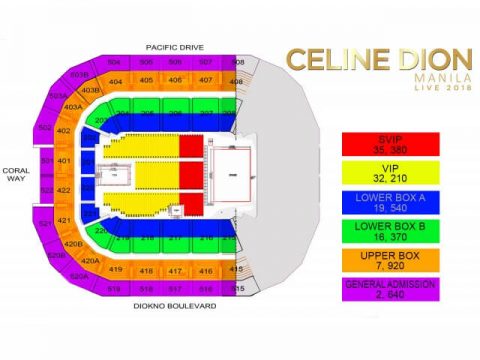 ---